Join the Arizona Oncology Team!
Together: A better way to fight cancer
We're hiring at Arizona Oncology!
Facing cancer takes great strength and courage. It also takes an exceptional team working alongside fellow clinical and administrative staff and being part of our patient's experience in our clinics. These are the principles that we live, day in and day out as we provide the highest quality care.

We value people.
We value performance.
We value teamwork.
We value communication.
We value diversity.
We value integrity.

And as part of The US Oncology Network, one of the nation's largest healthcare services networks dedicated exclusively to cancer treatment and research, we can quickly bring the latest advances in cancer care to our patients. Most importantly, we understand the special needs of cancer patients, and are devoted to caring for the whole person, not just the disease. At Arizona Oncology, our physicians and staff treat patients in over 28 locations throughout the state including Deer Valley, Flagstaff, Glendale, Goodyear, Green Valley, Mesa, Phoenix, Prescott Valley, Scottsdale, Tempe and Tucson. If you are looking for a career surrounded by colleauges and a community that strive to increase access to high-quality cancer care while delivering the best possible outcomes for our patients across Arizona, we want you!
Not only do we have an amazing team built on talent, compassion, and results, we at Arizona Oncology also have a comprehensive benefit package and employee perks!
LP.SKU-B3.TITLE_1
We put our patients, their families, and our community first at Arizona Oncology by providing excellent care. We love to give them all a shoutout to show our dedication and support!
LP.SKU-B3.TITLE_2
To support our colleague's professional growth, Arizona Oncology offer tuition reimbursement to use for a variety of educational functions including ONS certificates for our nurses, higher education classes, and more!
LP.SKU-B3.TITLE_3
We thank all of our colleagues and community that have or are still serving in the military. Arizona Oncology supports our employees who are active in the military or who have active family members.
LP.SKU-B3.TITLE_4
This is just one example of our clinics enjoying some holiday fun. Not only does it show how much fun we have, but it also adds a great distraction for our patients as they spend time at the clinic.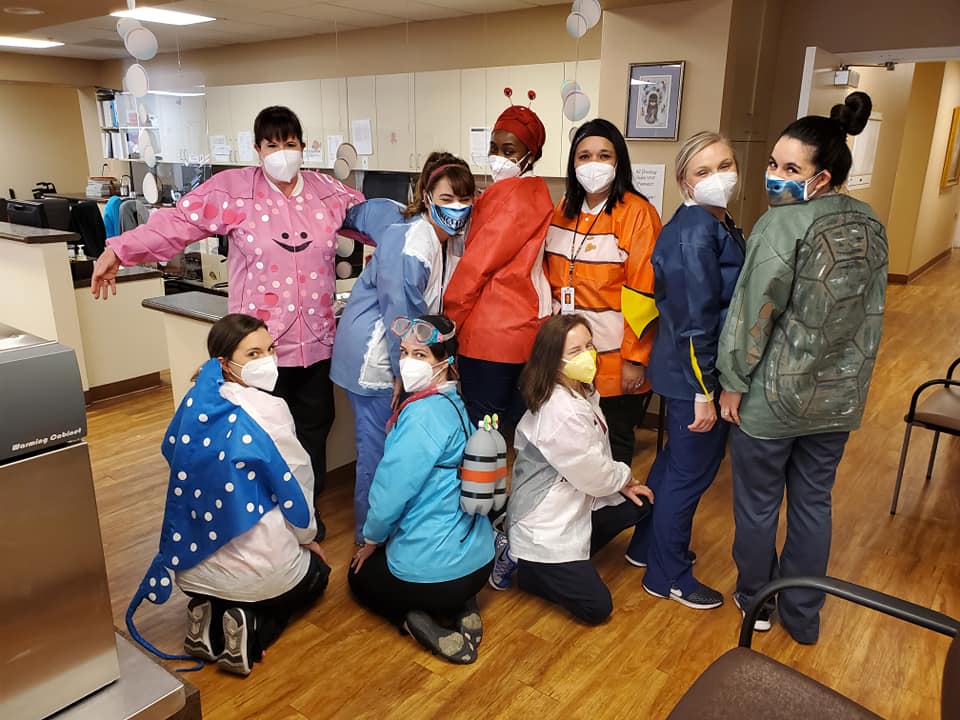 More than a career, it's a purpose.
We love our community!
Patients are at the core of everything we do at Arizona Oncology and our entire team is focused on supporting our community.
See how we give back!
Be in the Know!
At Arizona Oncology we believe that this is more than just a job, its also a passion. Join our talent network and be the first to know when new positions are available.
Join Now