Virginia Oncology Associates
Make a difference today!
We are hiring at Virginia Oncology Associates
Virginia Oncology Associates (VOA) is the largest group of medical professionals in Hampton Roads and Northeast North Carolina devoted exclusively to cancer care and blood disorders. With 38 practicing physicians, we serve patients at 9 locations throughout Virginia and North Carolina, including Chesapeake, Elizabeth City (NC), Hampton, Newport News, Norfolk, Suffolk, and Virginia Beach.
Convenient locations across the southeast region of Virginia and northeastern North Carolina
State-of-the-art technology, innovative treatments, and extensive research
Specializing in medical oncology and hematologic services
Our practice started as a solo physician practice in San Leandro, CA in 1979, and became Epic Care in 1993 when he was joined by a small group of hematologists-medical oncologists. Today the practice remains a strong group that has evolved into a multi-specialty practice of more than 40 physicians, spanning two counties in the San Francisco Bay Area. Our mission is to deliver high quality, comprehensive, personalized, value-driven care, close to our patients' homes. As such, our clinics house multiple services across multiple locations for added convenience and efficiency in care. We serve our communities by accepting most health insurance plans and partner with local agencies that help provide support services for our patients. This is only made possible by our dedicated teams of clinical and administrative staff.
LP.SKU-B1.TITLE
LP.SKU-B1.SUB-HEADER
More than a career, it's a purpose.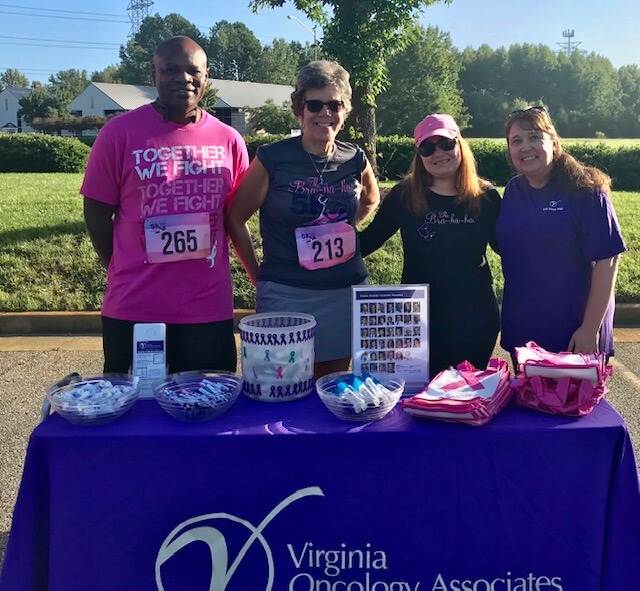 We love our community!
We live in the communities we serve so giving back is personal to us. We help our patients and their families navigate their cancer journey with seminars and other resources. We also volunteer with organizations in our community that support our mission and vision – to eradicate cancer.
Stay in touch!
At Virginia Oncology Associates, we believe that it is more than a career, it is a purpose. Join our talent network to stay in touch with us and find out about our open positions.
Join Now